Clearing Muck Dam, November 11, 2013
With the basic clay installed, the truck dance could slow to one truck, carrying the muck dam that Kodiak had created to hold back the water of the lake.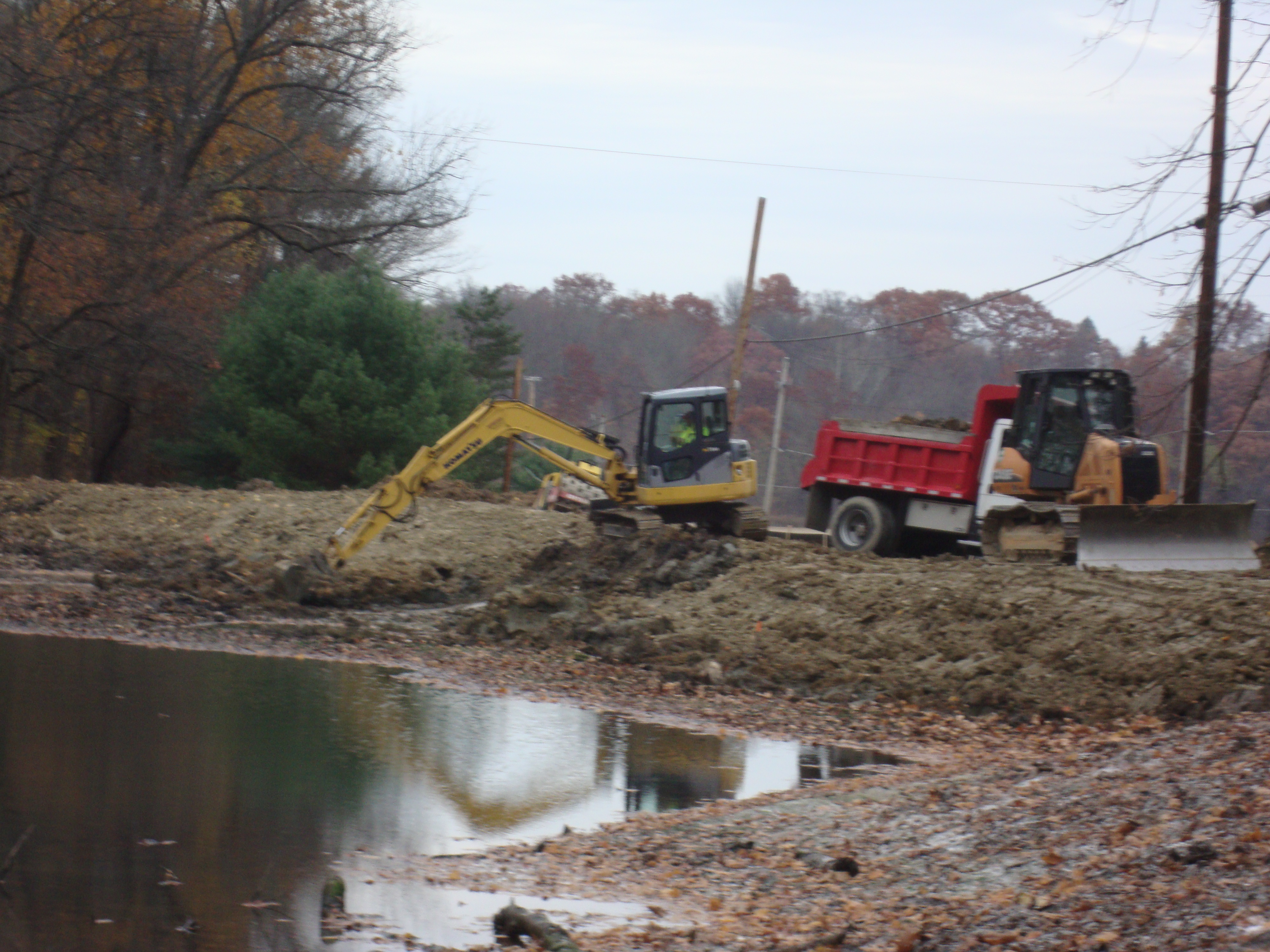 Kodiak continued to clear the muck, and also pulled out a large log from the water.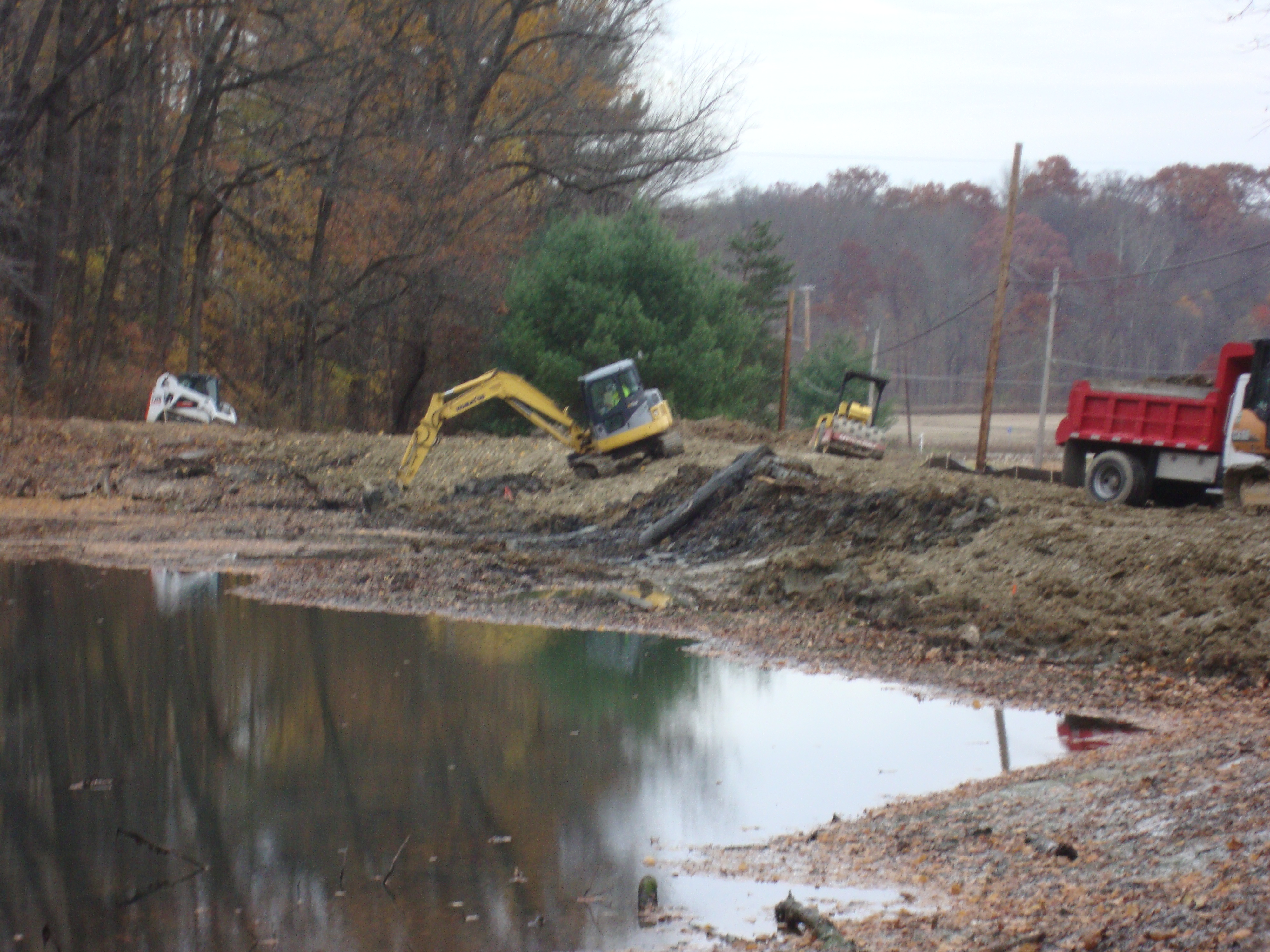 The view of the shaped dam from the West River Road hill guardrail to the north.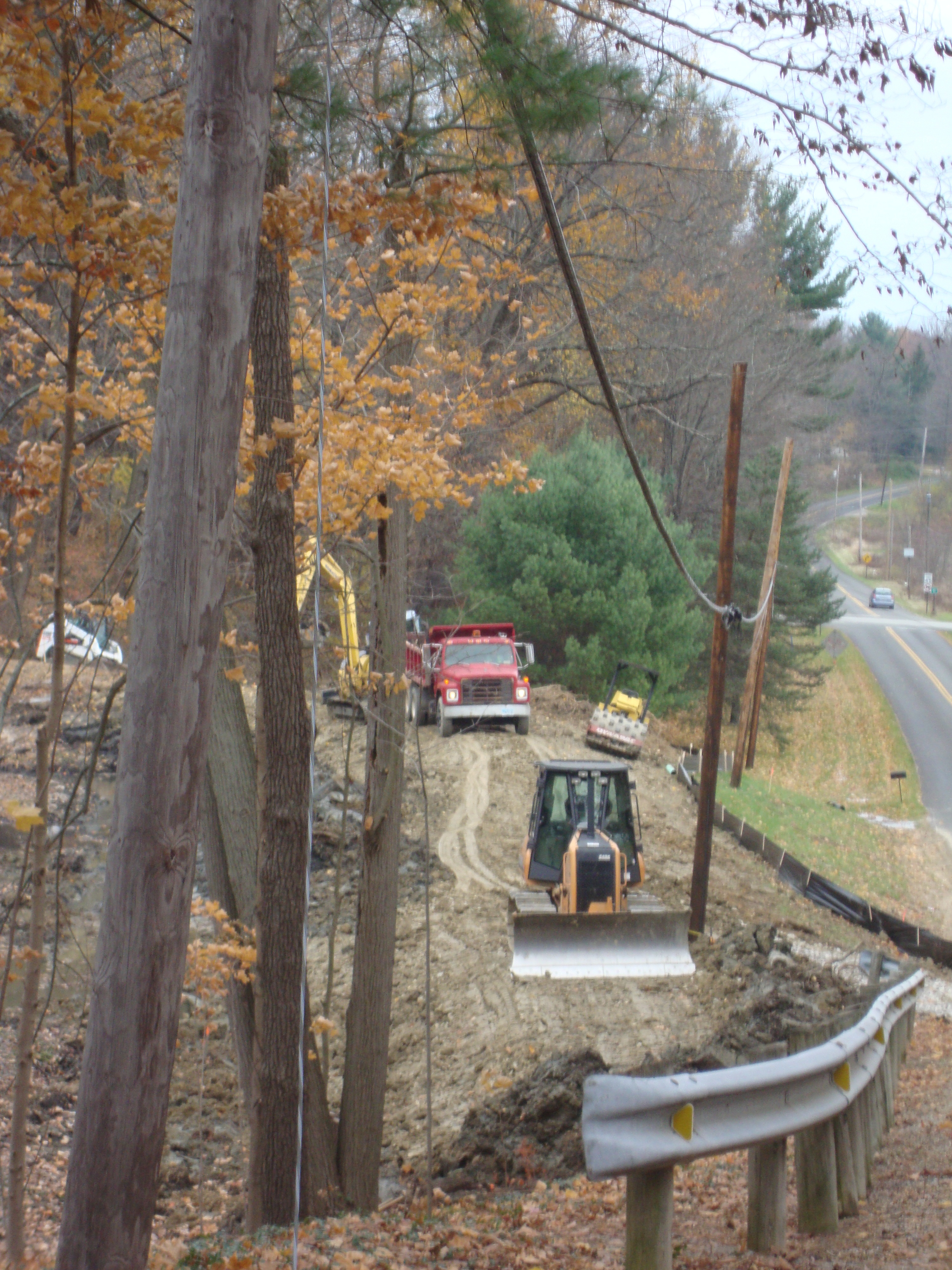 The view of the dam with much of its muck dam removed.
End of the muck removal for November 11, 2013.  Ready for the next phases.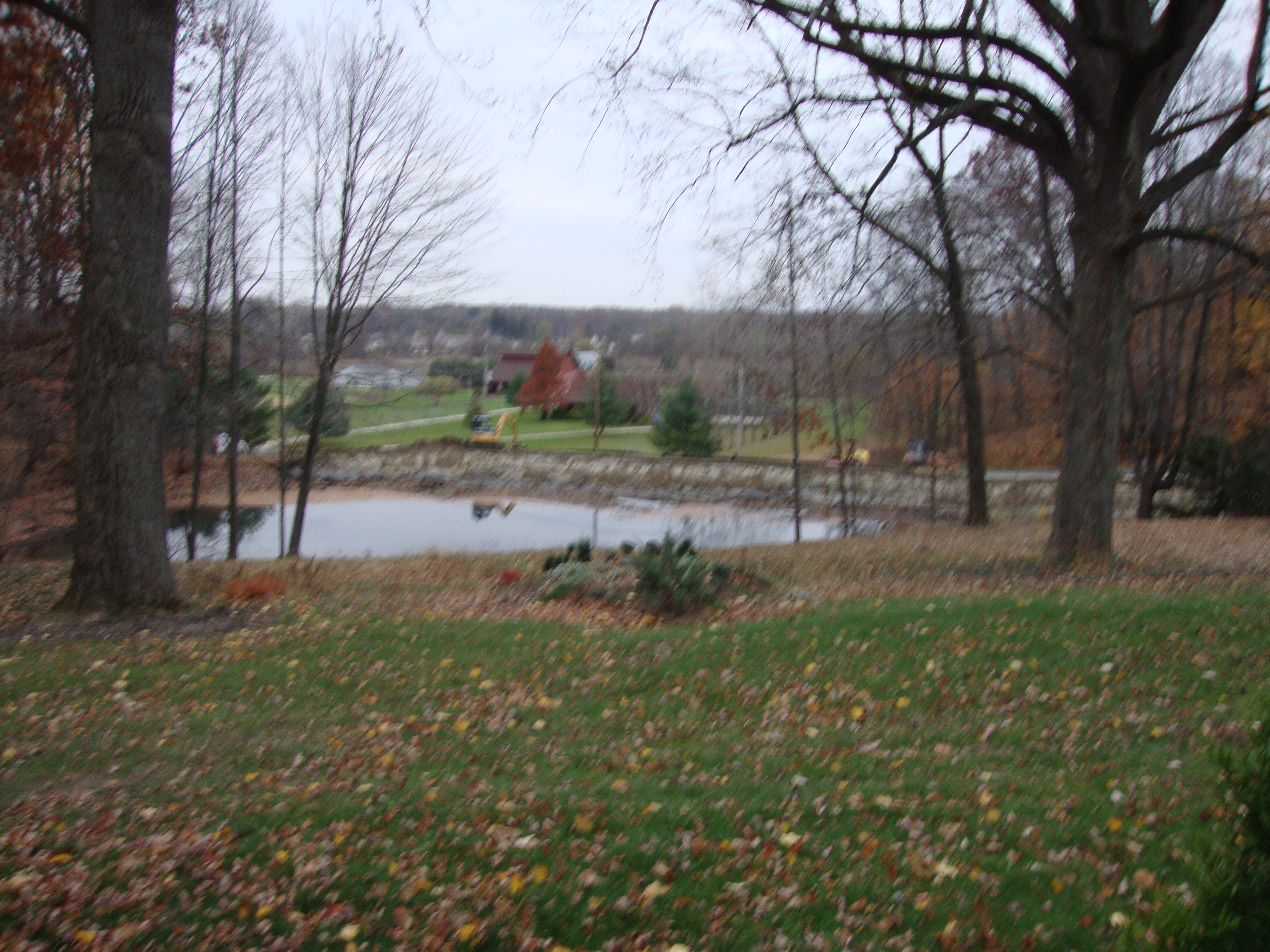 Overnight Snowstorm, November 12, 2013
I awoke this morning to find a frosting of snow covering all.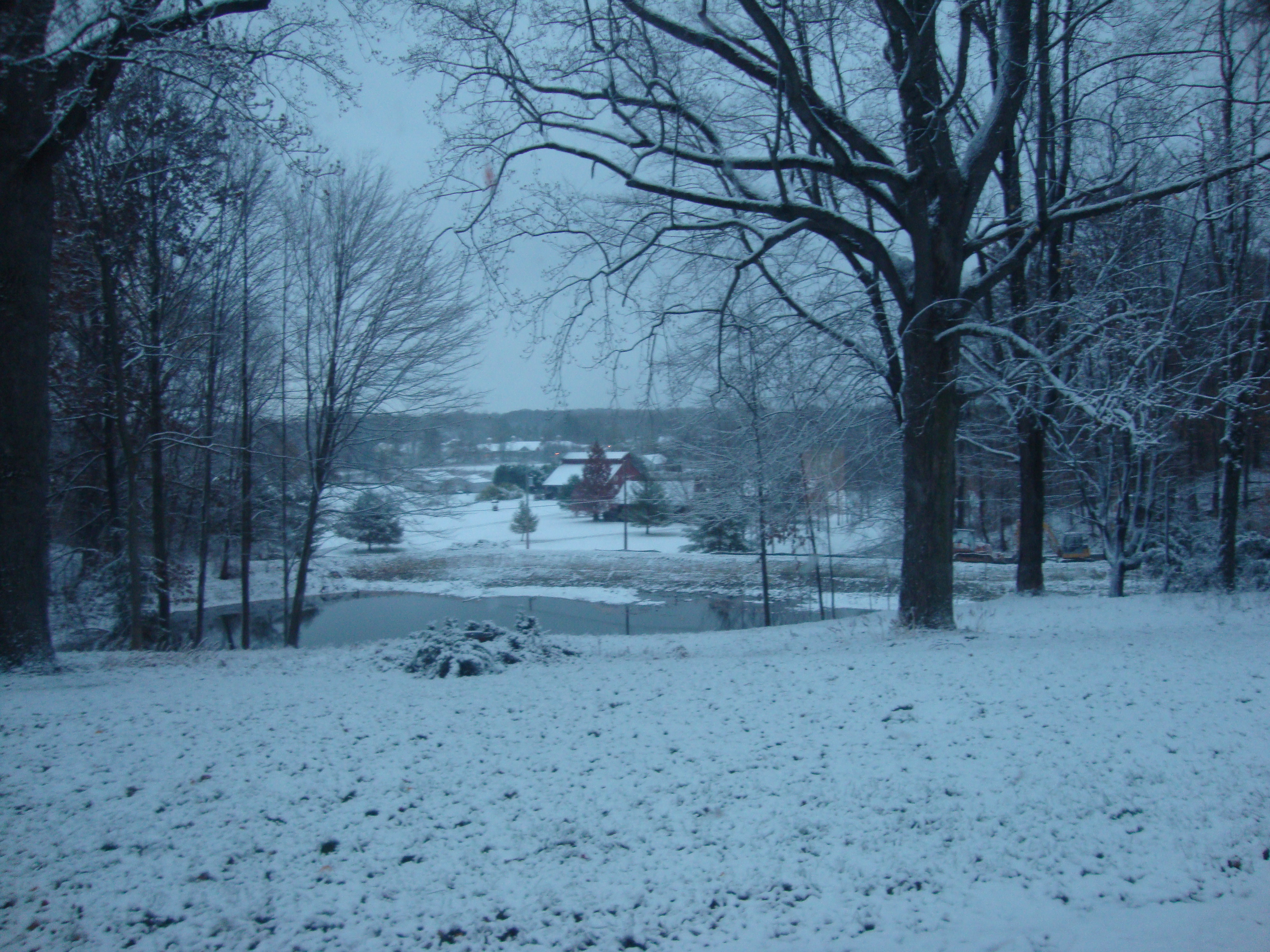 Snow's Gone, Time for the Fabric and Rock on the Dam, November 15, 2013
With the clay surface of the dam less slick, the fabric can be placed on the surface of the dam.  This November 15th photo shows the fabric in place on the northern side of the dam.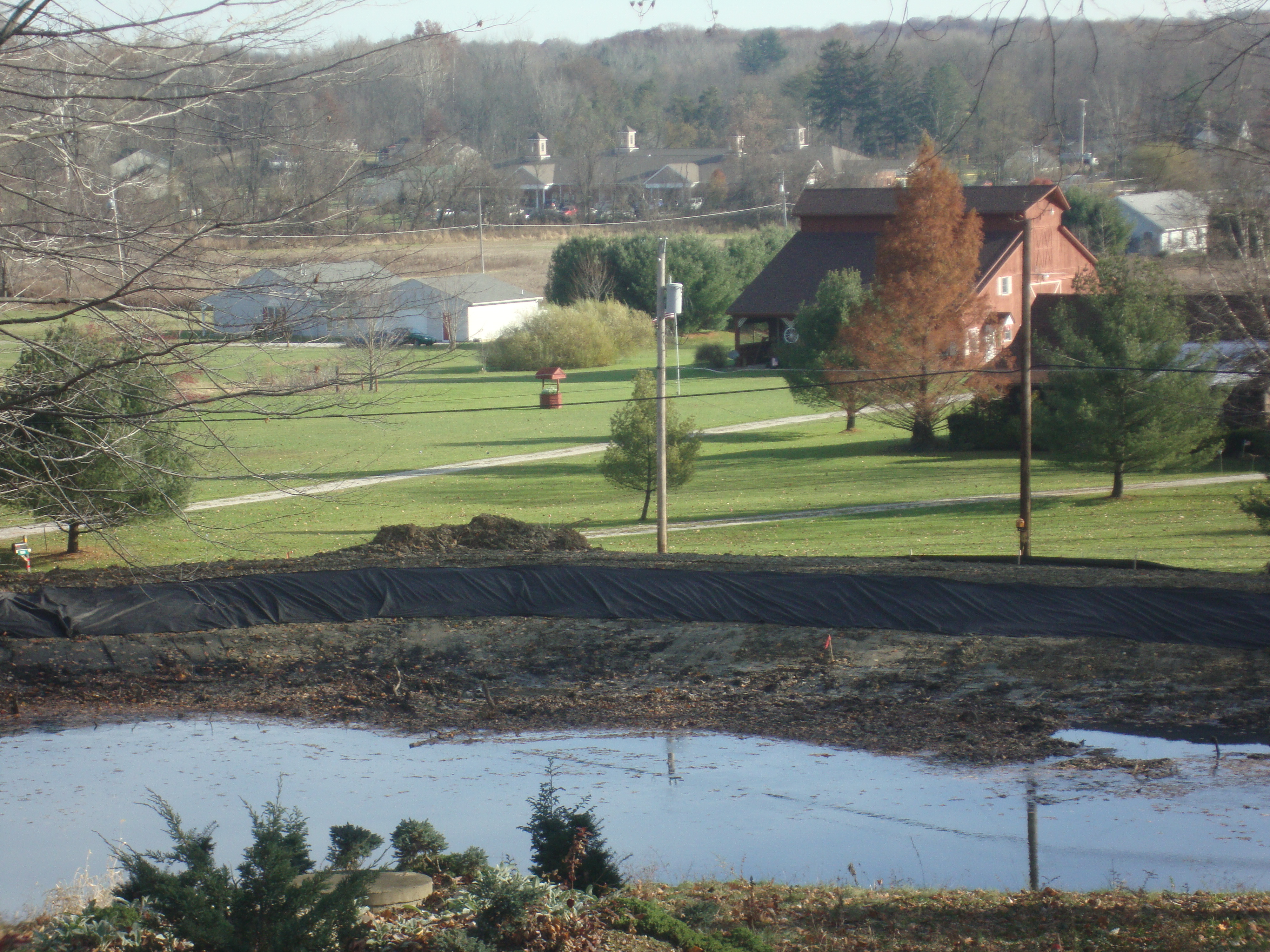 This photo shows the progress of the fabric placement on the dam.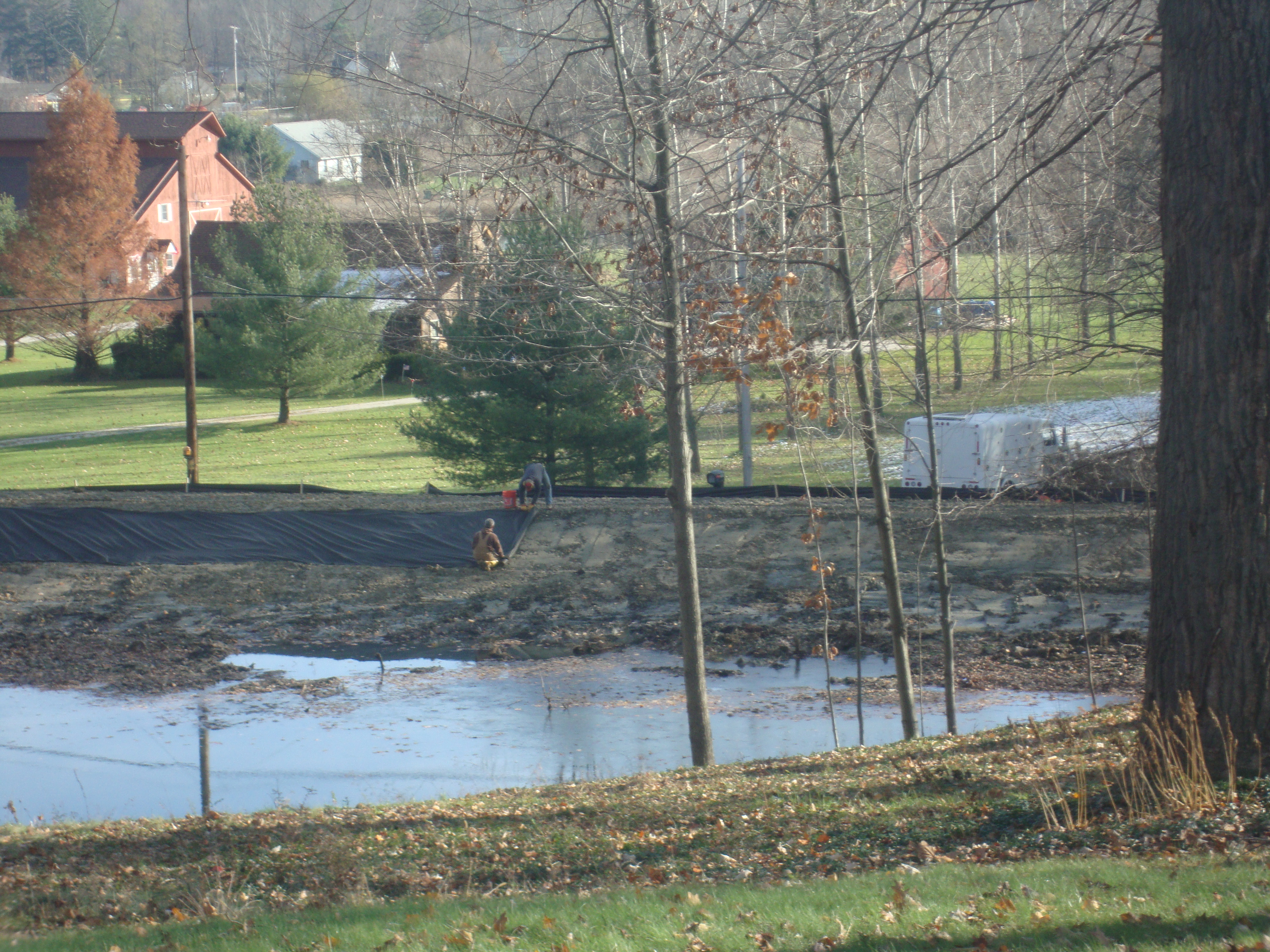 The view of the fabric process on the dam, seen from the Lot 10 home.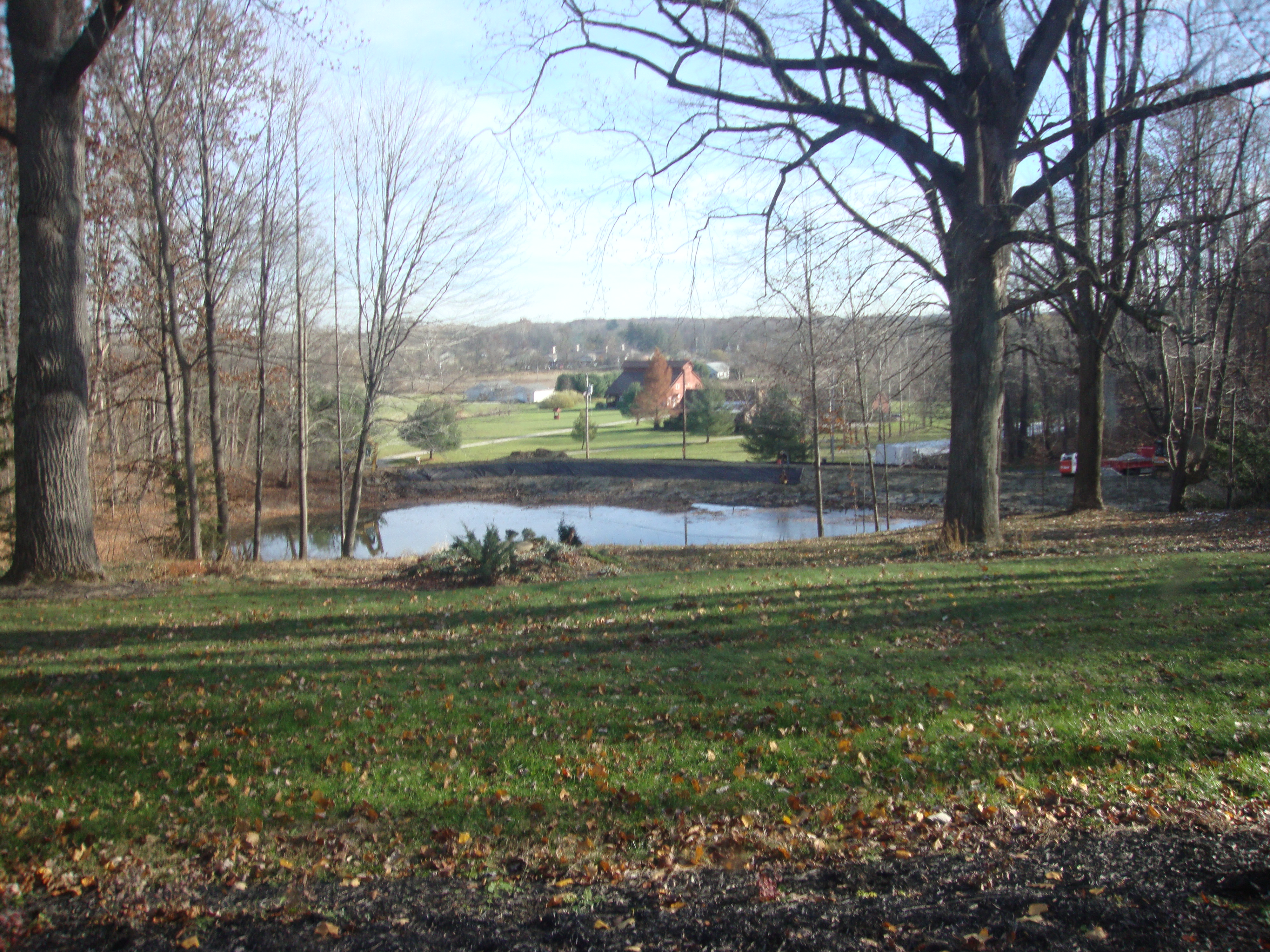 The first load of # 1 and #2 limestone has been deposited onto the fabric surface.  The Bobcat is on its way to the pile of rock that had been dumped onto the top of the dam.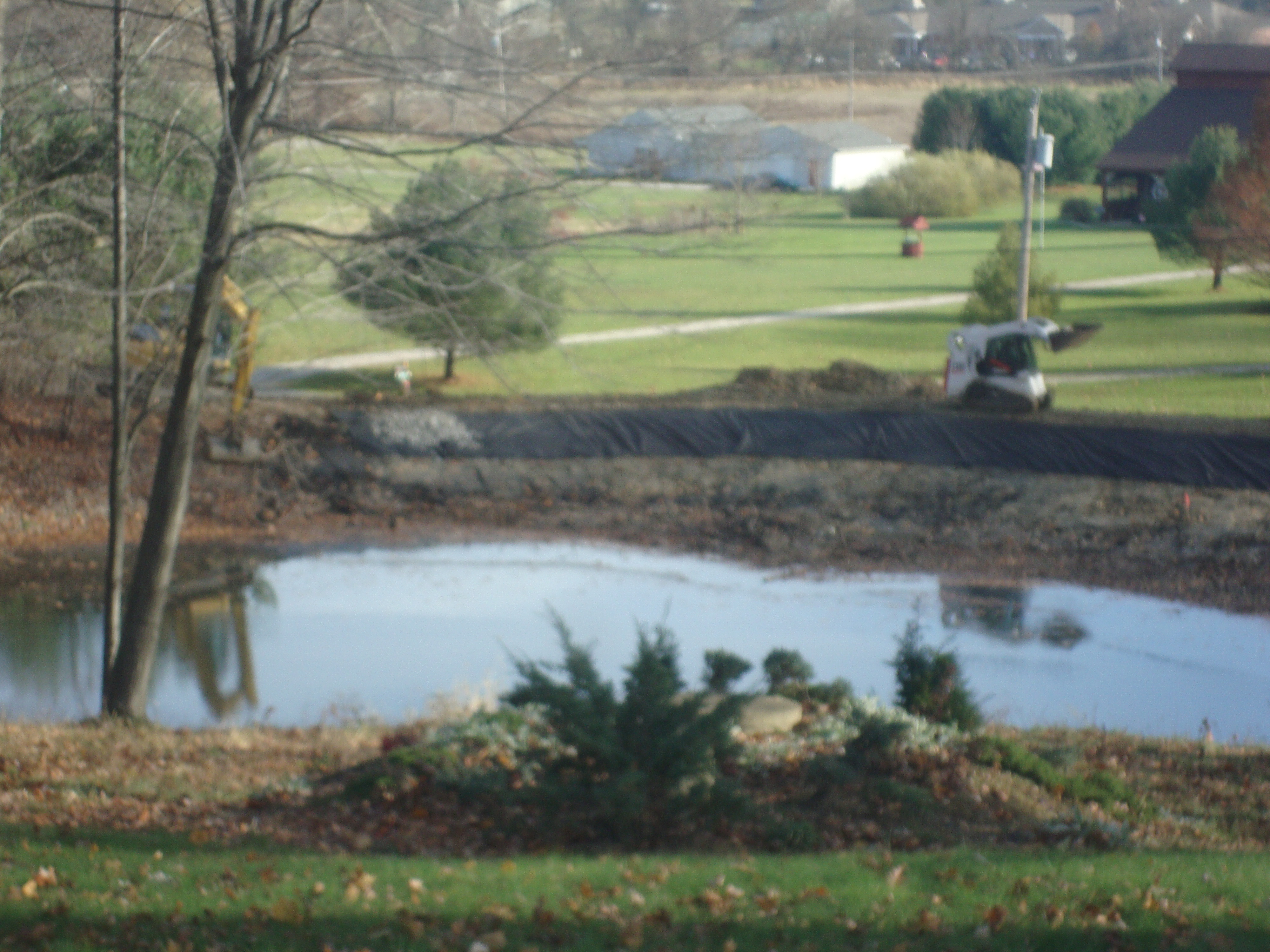 By 4 pm, the fabric had been installed most of the way and rock installed on the top of the fabric.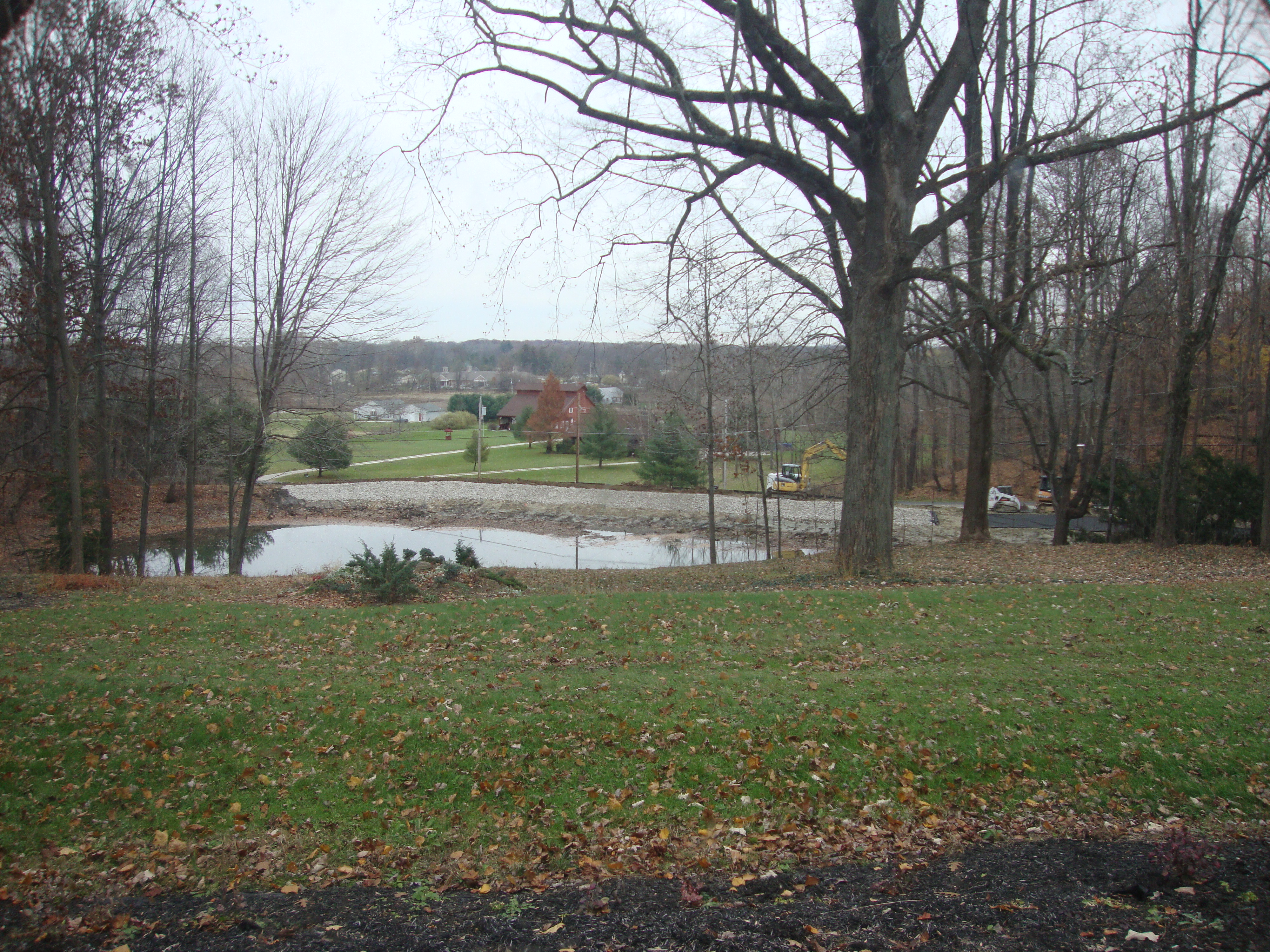 This photo shows the fabric placed on the south end of the dam.  Observe the new spillway pipe installed in the dam.  It is located between the large (tulip) tree close to the Lot 10 home and the smaller tree.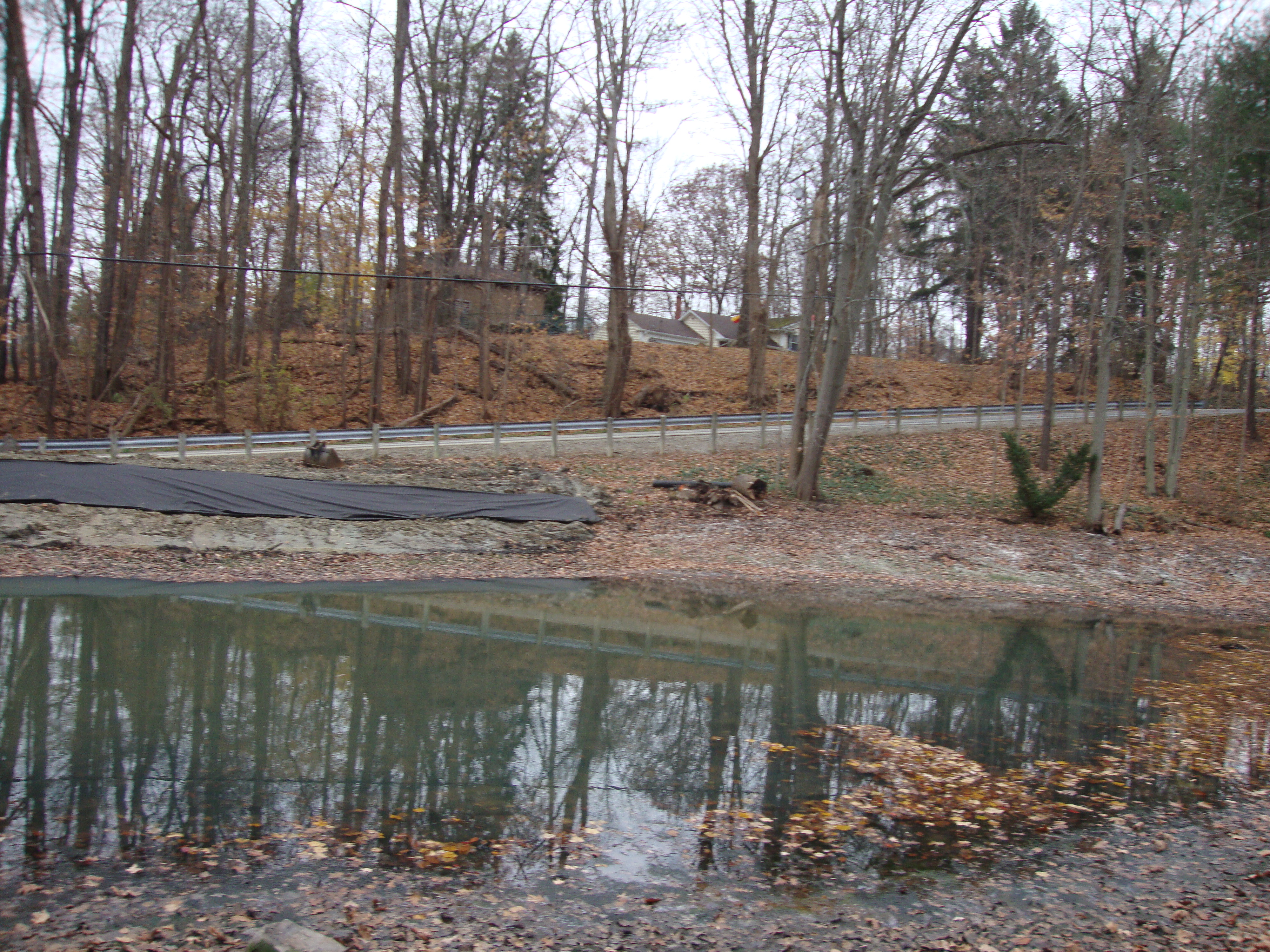 This photo, taken from the original Popa driveway shows the fabric rolled back from the area that will be the emergency spillway.  This will be installed near the new spillway pipe.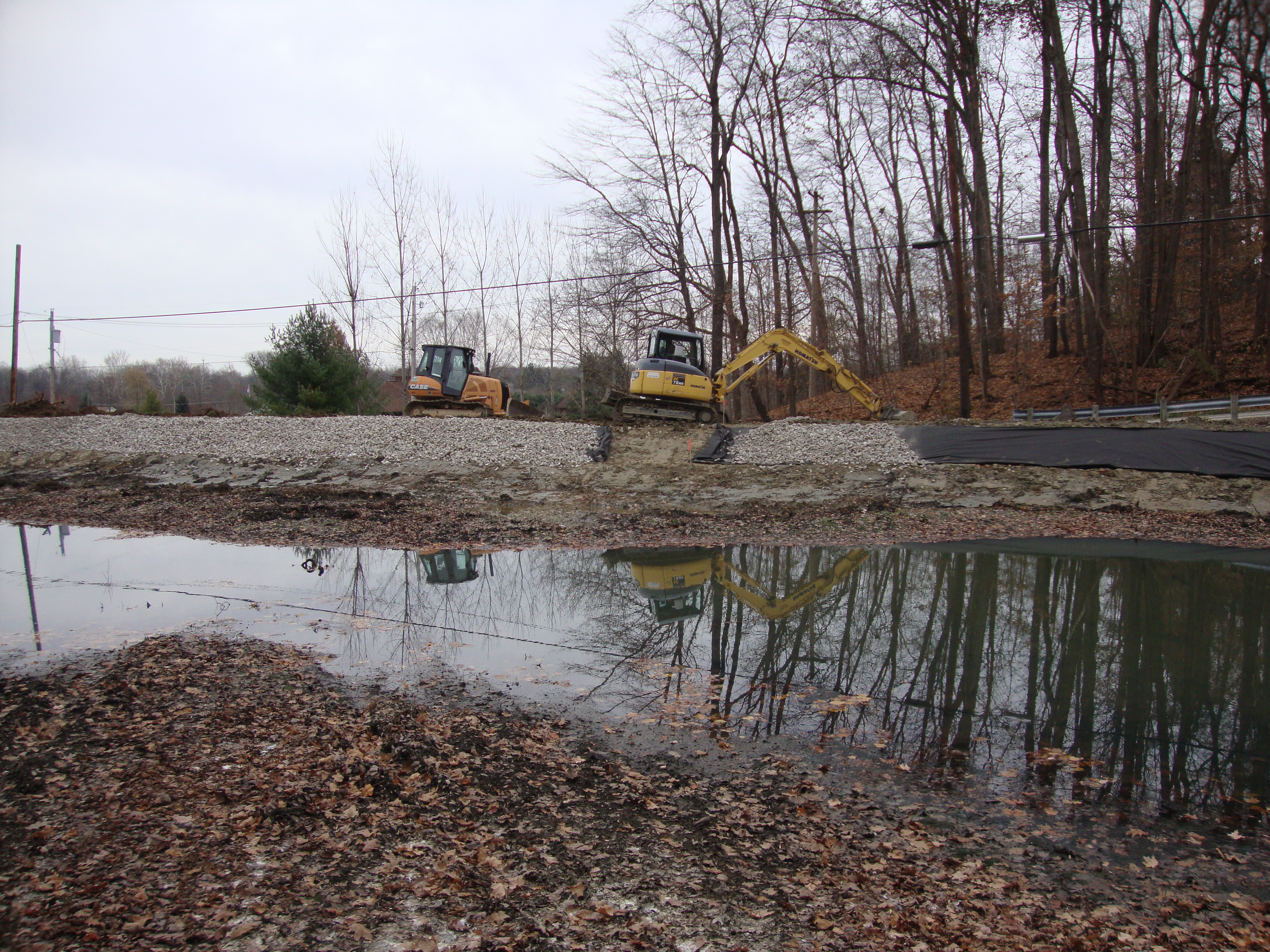 This photo shows a distant view of the lower lake dam with its rock-covered fabric shown from the Lot 12 hill.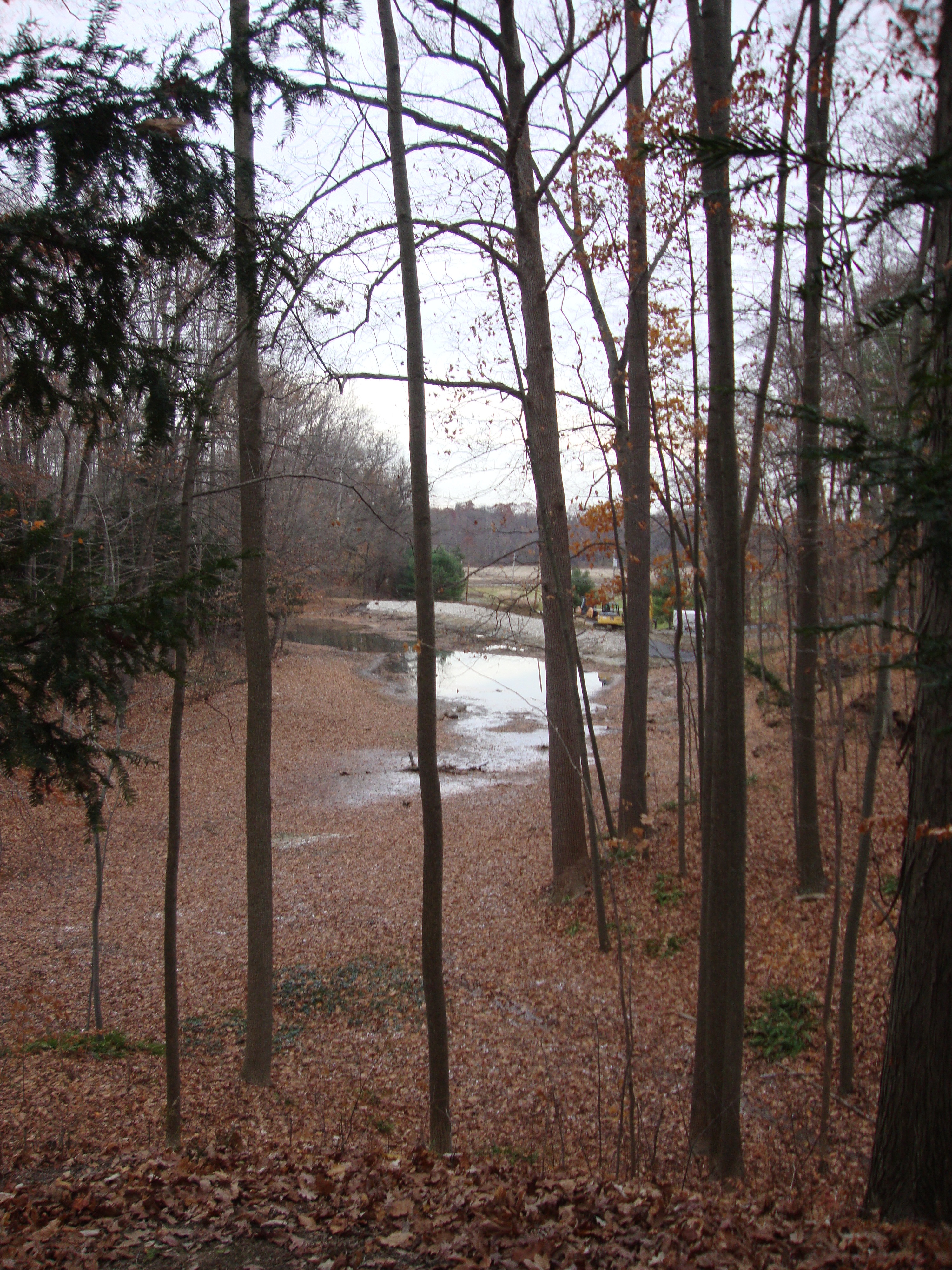 This photo shows the rock faced dam with the cut for the emergency spillway.  Though I do not have a photo for this, the installation of the spillway pipe and the emergency spillway was observed by the Medina County Engineers Inspector Metz.